Overview of Experience Templates
In this topic you will learn about the different experience templates that are available.
Experience templates control the overall look and feel of the experience. When creating a new experiences, you will select a template to use for the experience. Note that after you select a template, the template cannot be changed.
The following templates are available.
Each template provides a set of page templates that can be customized and/or previewed in the Experience Editor. The page templates can be viewed by editing an experience and then by clicking PAGES in the left navigation menu.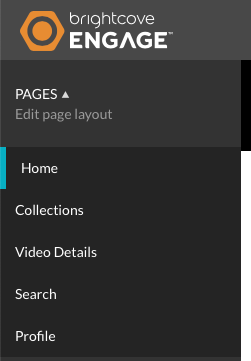 Click on a page name to open the page layout in the editor. In the above example, Home, Collections, Video Details, Search and Profile pages are available.
Mobile App Template
The Mobile App template is used to create a native mobile application. When published, it can be accessed on iOS and Android devices using the Brightcove Engage™ app.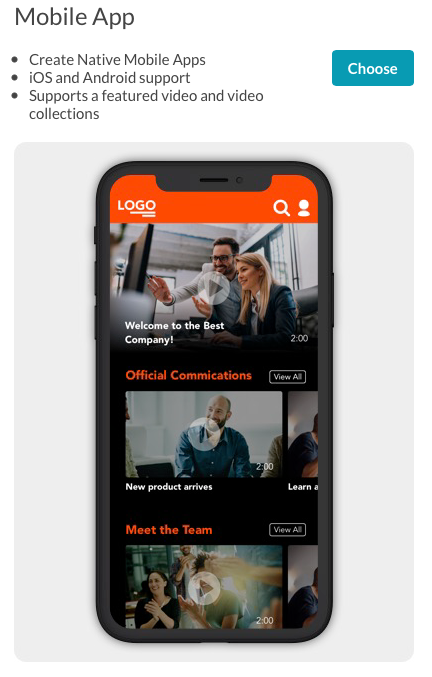 The Mobile App template provides these page layout templates:
Home
Collections
Video Details
Search
Profile